Information Regarding COVID-19:

As per the reccomendation of the CDC, WHO, and local and federal officials, we will be conducting our April 20th Arbitration Class and April 21-22nd CPS Mediation Training Class through a live, interactive, and dynamic webinar format. State bar approved CLE's as well as CEU's, and CPE's will still be accreddited, and our team has prepared a live, interactive, and easy-to-use online training course using the highest standards of telecommunication software. Read More Here
Online Interactive Mediation & Arbitration Courses
Approved by The State Bar of Texas
MAA is Now Serving All of your Mediation & Arbitration Needs Online!
All CLE's are Texas State Bar Approved!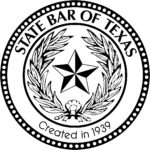 We are proud to announce that we are now conducting our unrivaled mediation and arbitration training courses online and additionally offering online mediation and arbitration services. Our developed system allows for private mediations through caucus if required and gives our clients the opportunity to forgo the hassles of navigating the expensive and backed up court dockets. Our program is approved by the State Bar of Texas to offer these services. Sign up for one of our online classes today and become a certified mediator or arbitrator from the comfort of your very own home!
CONDUCTING MEDIATIONS, ARBITRATIONS, CLE, CEU, CPE, CE CLASSES, AND SENSITIVITY TRAINING THROUGHOUT THE STATE OF TEXAS.
In court, corporations, and in the classroom, Mediators and Arbitrators of America's mission is to promote differing perspectives that facilitate creative solutions to settle disputes.
"Each facilitator is very knowledgeable. Very helpful and extremely passionate about the mediation process. I felt now only welcomed but involved and very much a part of the class."  This is probably the first training that I've attended in a very long time that captured and held my attention from start to finish."
"Loved working closely with Pete, Char and Barbara. Due to small group size, we could bounce ideas off one another.  I wanted to know what it was like for both the mediator and client and Pete made sure I had this opportunity. The three instructors are amazing, and I am so happy you offer this class."
"The training was very well conducted. The personal input was excellent."


.




.
"Most beneficial was the knowledge and skill set of the trainers, and the format of the class being so interactive.

I will definitely recommend you, and I plan to take the Advanced and CPS classes."




.
"Everyone was very hospitable, professional, accommodating and knowledgeable. Most beneficial was the "real life" examples used. Everything was perfect!"




.
"I really enjoyed your classes. Y'all make a potentially very dry subject quite approachable, and I really appreciate the practical information y'all provide."




.
Have Questions?
Let us help. Talk with one of our mediation
experts one-on-one via email or call them directly at (512) 966-9222.

Meet our expert Mediators and Arbitrators. With years of combined experience and a wide variety of expertise, our mediators and arbitrators serve an array of diverse clientele. Whether you need a small dispute settled with a neighbor or a multi-million dollar case resolved, MAA has an alternative dispute resolution expert ready to handle the case.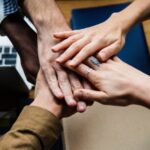 Curious about our classes? Let us help. Our arbitrators & mediators are highly experienced and trained to handle a variety of complex scenarios. We are here to answer any questions you may have about mediation, whether you're a first-time student or advanced arbitrator/mediator.


Our professional trainers provide a safe and confidential environment for effective and interactive sensitivity classes. With over a hundred years of combined experience, our instructors are well prepared to address a multitude of challenging issues.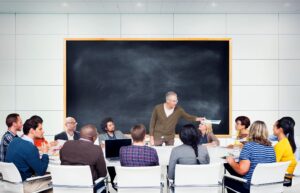 Our Mediators and Arbitrators will always remain fair and balanced. Whether you are in a CPS Mediation case or taking one of our sensitivity classes, you can count on an unbiased and professional member of our firm to always treat you with the utmost respect and confidence.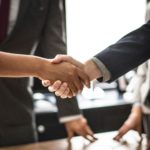 Today's organizational settings require leaders and executives to have skills that allow them to quickly adapt and thrive in changing environments. Transformational leaders teach and coach others to acclimate and succeed in their organizations. MAA's Executive Coaching programs provide the skill sets for leaders to gain the knowledge, strategies, and confidence to be successful at the individual and team levels. 
MAA's programs are tailored to individual needs and goals. The core elements of these programs include self-awareness; leveraging existing strengths; and developing new skills to see others more clearly.  Other skill sets focus on how to be intentionally responsive and not reactive; ways to build more productive relationships; professional communication techniques; understanding of core beliefs; worldview; values; unconscious biases; and identifying strategies to achieve goals.   
Call Dr. Char Wittenberg for more information at 512-966-9222 or email us at [email protected]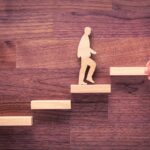 Are you confident that your employees know how to communicate with your clientele in all situations? Do they possess the knowledge of communication techniques necessary for the success of your organization? Do your managers have the skill sets to properly evaluate employees, institute performance improvement plans and provide guidance with minimum confrontation? Are your institutional policies understood and followed?
MAA takes a different approach to training. As an example, there are dozens of companies which offer classes in "conflict resolution". We provide training to help avoid or decrease conflict before it requires a resolution. As I am sure you are aware, resolving a conflict which has reached a point requiring management intervention often costs the organization time, money and positive client relations.
MAA training programs also help employees and managers understand which communication techniques are necessary to be successful when working in or leading small and large groups, and achieving cooperation when creating new policy, procedures and their implementation. We have the knowledge, real world experience and instructional skills necessary to provide employees at all levels of the organization with the competencies necessary for success.
MAA offers the following one-day classes to help participants achieve crucial communication skills. While designed as a three-part series, each class can be taken as "stand alone" instruction. A practitioner's manual and certificate of completion is provided to each participant.