"Each facilitator is very knowledgeable. Very helpful and extremely passionate about the mediation process. I felt now only welcomed but involved and very much a part of the class."  This is probably the first training that I've attended in a very long time that captured and held my attention from start to finish."
"Loved working closely with Pete, Char and Barbara. Due to small group size, we could bounce ideas off one another.  I wanted to know what it was like for both the mediator and client and Pete made sure I had this opportunity. The three instructors are amazing, and I am so happy you offer this class."
"The training was very well conducted. The personal input was excellent."


.




.
"Most beneficial was the knowledge and skill set of the trainers, and the format of the class being so interactive.

I will definitely recommend you, and I plan to take the Advanced and CPS classes."




.
"Everyone was very hospitable, professional, accommodating and knowledgeable. Most beneficial was the "real life" examples used. Everything was perfect!"




.
"I really enjoyed your classes. Y'all make a potentially very dry subject quite approachable, and I really appreciate the practical information y'all provide."




.
Executive Coaching & Sensitivity Training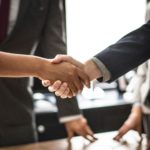 Today's organizational settings require leaders and executives to have skills that allow them to quickly adapt and thrive in changing environments. Transformational leaders teach and coach others to acclimate and succeed in their organizations. MAA's Executive Coaching programs provide the skill sets for leaders to gain the knowledge, strategies, and confidence to be successful at the individual and team levels. 
MAA's programs are tailored to individual needs and goals. The core elements of these programs include self-awareness; leveraging existing strengths; and developing new skills to see others more clearly.  Other skill sets focus on how to be intentionally responsive and not reactive; ways to build more productive relationships; professional communication techniques; understanding of core beliefs; worldview; values; unconscious biases; and identifying strategies to achieve goals.   
Call Dr. Char Wittenberg for more information at 512-966-9222 or email us at [email protected]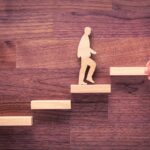 Are you confident that your employees know how to communicate with your clientele in all situations? Do they possess the knowledge of communication techniques necessary for the success of your organization? Do your managers have the skill sets to properly evaluate employees, institute performance improvement plans and provide guidance with minimum confrontation? Are your institutional policies understood and followed?
MAA takes a different approach to training. As an example, there are dozens of companies which offer classes in "conflict resolution". We provide training to help avoid or decrease conflict before it requires a resolution. As I am sure you are aware, resolving a conflict which has reached a point requiring management intervention often costs the organization time, money and positive client relations.
MAA training programs also help employees and managers understand which communication techniques are necessary to be successful when working in or leading small and large groups, and achieving cooperation when creating new policy, procedures and their implementation. We have the knowledge, real world experience and instructional skills necessary to provide employees at all levels of the organization with the competencies necessary for success.
MAA offers the following one-day classes to help participants achieve crucial communication skills. While designed as a three-part series, each class can be taken as "stand alone" instruction. A practitioner's manual and certificate of completion is provided to each participant.
CONDUCTING MEDIATIONS, ARBITRATIONS, CLE, CEU, CPE, CE CLASSES, AND SENSITIVITY TRAINING THROUGHOUT THE STATE OF TEXAS
In court, corporations, and in the classroom, Mediators and Arbitrators of America's mission is to promote differing perspectives that facilitate creative solutions to settle disputes.
Texas Based HUB, DBE, WBE, EDWOSB, SBA, SBD Certified Company